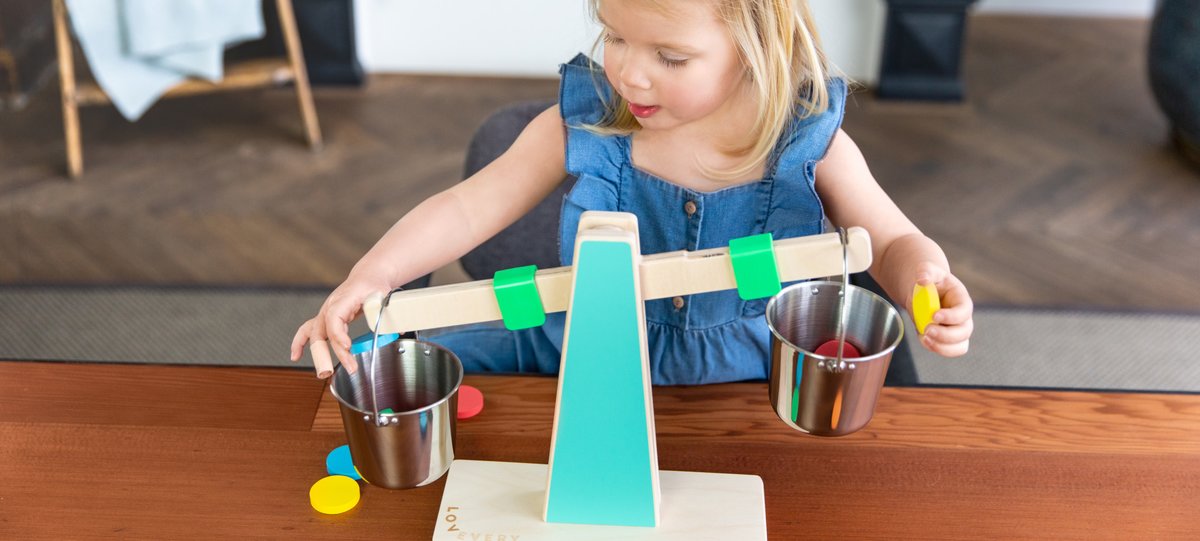 Educational STEM toys promote the understanding of early science, technology, engineering, and math skills, while also supporting intellectual curiosity and creativity. Our STEM learning toys help encourage your child to explore STEM concepts in fun ways with play that's open-ended, relates to the real world, and encourages discovery through trial and error.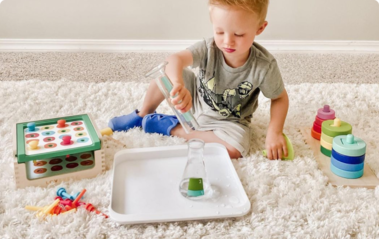 "I am so in love with your STEM toys. My little one stays engaged for long periods of time."
—Antonielle W., Verified Buyer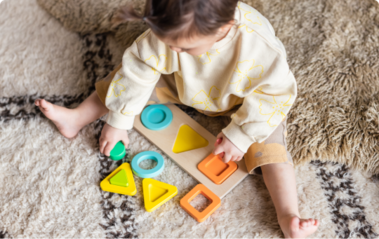 "Absolutely love these kits! The content is invaluable! I love knowing there is a science behind the toys."
—Natalie H., Verified Buyer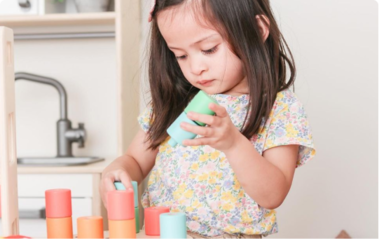 "These are her most precious items to play with. She has loved the mix of science, math, storybooks, and play dolls."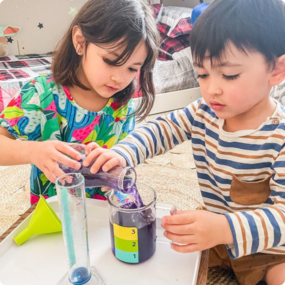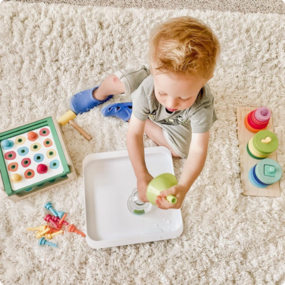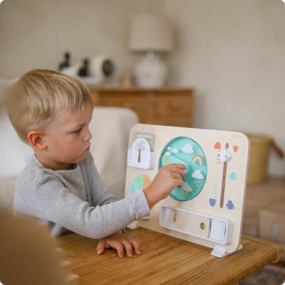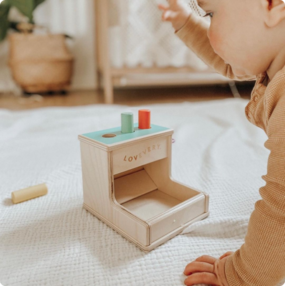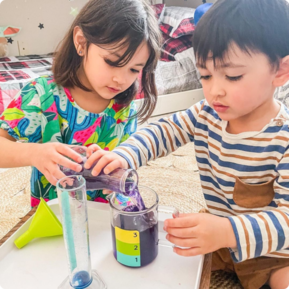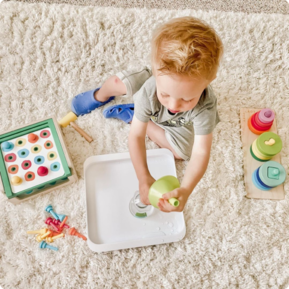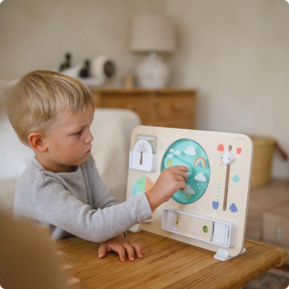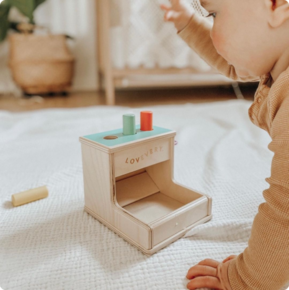 Frequently Asked Questions
Are Lovevery products safe for my baby?

When should I introduce each of the playthings?

What is the difference between the Baby and Toddler Play Kits?

How do I determine which kits are right for my child?

Are playthings only good for the months indicated on the box?

Get Started