When it comes to finding the perfect toy that's durable and engaging, wooden toys may come the closest. A simple, beautifully-crafted wooden toy can capture a child's interest without overwhelming them, and inspire their imagination without directing it.
Explore The Play Kits
Wooden learning toys,
an important part of each Play Kit
Stage-based subscription | Ships every 2–3 months | Starting at $80 per Kit
Explore The Play Kits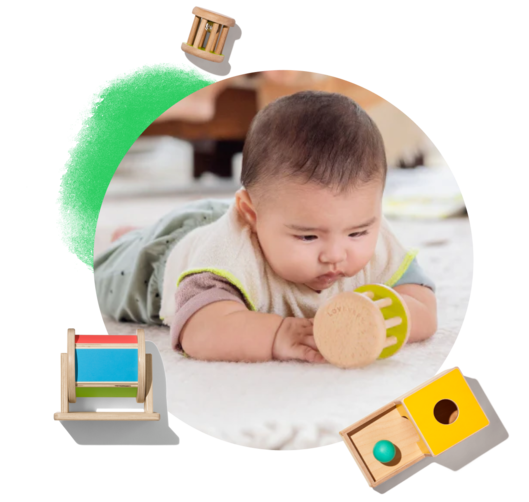 Welcome your child to the world with classic wooden baby toys—including first rattles, tummy-time toys, puzzles, and more—that tap into their natural inclination to learn.
Explore Now >
Wooden toys for 1-year-olds
Support your child's natural curiosity with natural wooden toys for toddlers—like ramps, stackers, and more—that build practical life skills and encourage exploration.
Explore Now >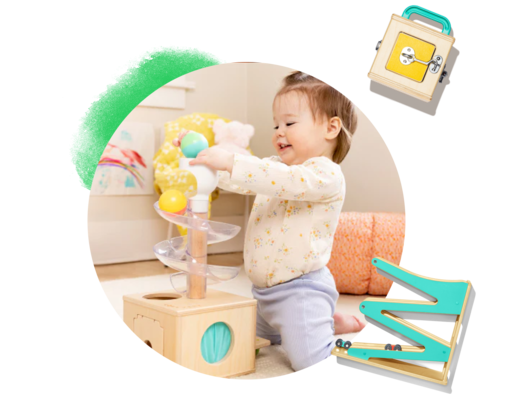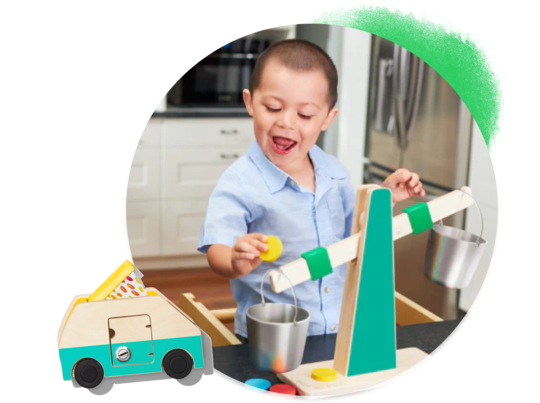 Wooden toys for 2-year-olds
Engage your child's budding independence with wooden playthings that encourage more advanced matching skills, imaginative play, and early STEM concepts.
Explore Now >
Wooden toys for 3-year-olds
Explore more sophisticated and real-world concepts using wooden learning toys—including a nesting playhouse—with your curious child as they begin to learn more about who they are.
Explore Now >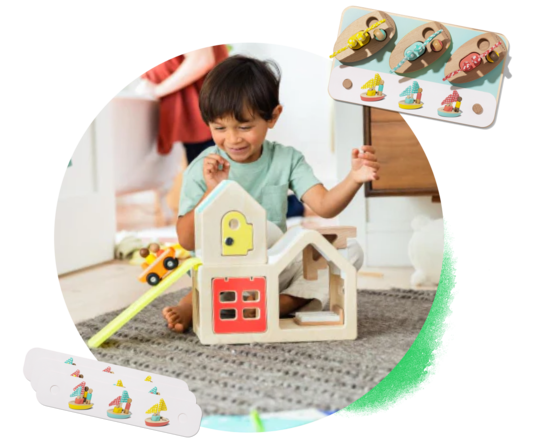 Why Lovevery wooden toys make
the best playthings
Durable, long-lasting
Beautiful, simplistic design
Natural & safe material
Sustainably harvested wood
Calmer play environment
Promotes creative play
Introduces math and physics
Organic cotton & nontoxic paint
More beloved Lovevery essentials
Built to last and designed for years of use.
Shop All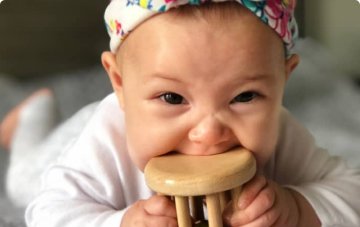 "The quality of wood on the toys is exceptional. Definitely recommend buying Lovevery toys."
—Maribel M., Verified Buyer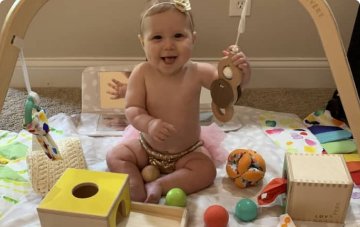 "I LOVE how most of the toys are wooden and how the subscription provides age appropriate toys for learning and development."
—Christine K., Verified Buyer
"The toys are great quality and the fact that they are made of wood and great soft materials is amazing."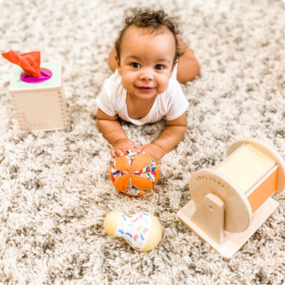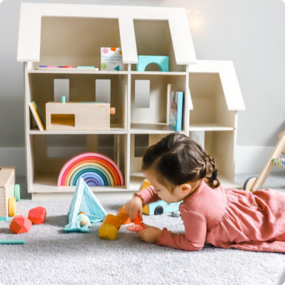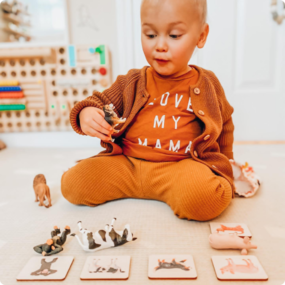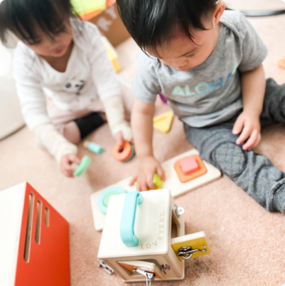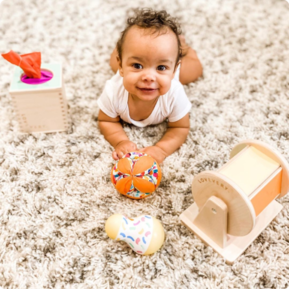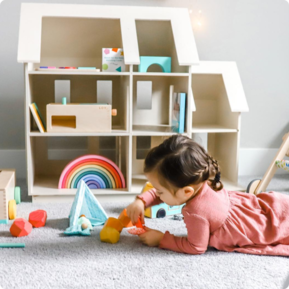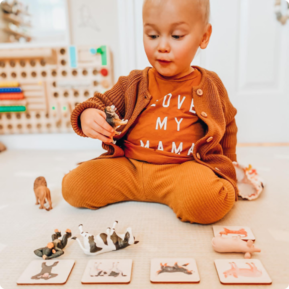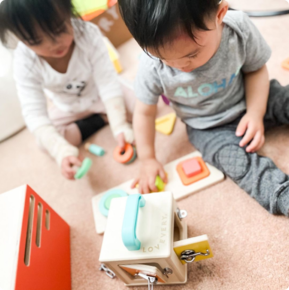 Wooden toys for ages 0–4
Wooden toys offer a variety of sensory experiences that can help children develop motor skills, cognitive abilities, and creativity. Wooden blocks can be used to build towers and structures, while wooden puzzles can challenge children's problem-solving skills. In addition, wooden toys are often designed to be simple and open-ended, allowing children to use their imagination and explore the world around them in their own unique way. Natural wooden toys provide a high-quality play experience that can support development in a fun and engaging way.
Explore The Play Kits